AP Query
The AP Query program is a reporting tool that allows you to access and view Accounts Payable Invoice, vendor, and other related information using SQL queries.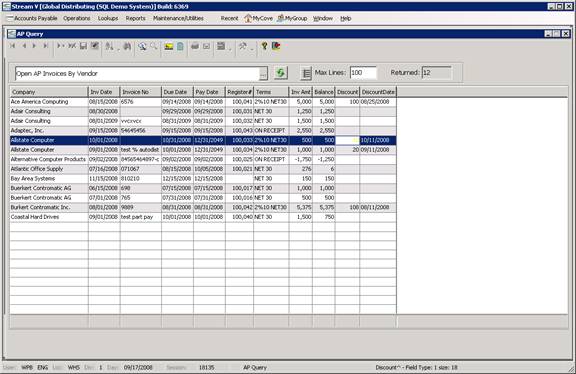 The program allows you to run standard queries that are provided by Cove Systems and to create customized queries to meet your specific reporting needs.
The AP Query program allows you to run each query and to export it to the printer, to a pdf or a csv file, or to the browser where it can be viewed, printed or exported to excel.
More:

Vendor Query