Ecommerce – Excluding Warehouse Locations From Displaying In Catalog Lookup
It is not uncommon for a physical facility to have defined internal warehouse locations for tracking and segregating inventory. Locations such as RMA, LAB and BAD are commonly locations by Stream V customers.
The Stream V Ecommerce system supports exclusion of a warehouse location by setting a property in the location's department table record. In the screenshot below the returns processing location RMA is excluded from the Ecommerce system by simply setting the "NOWEB" property in the Memo.1 field.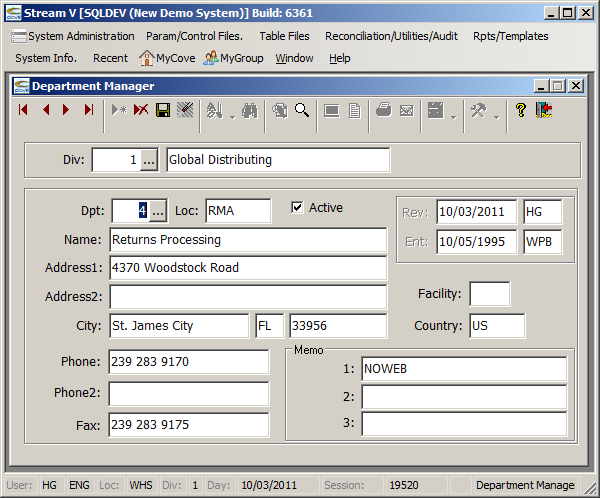 More:

Ecommerce - Performing Calculations In WBO Records