Shop Orders Tab Page
The Shop Order Tab Page displays the open shop order lines for the selected inventory item.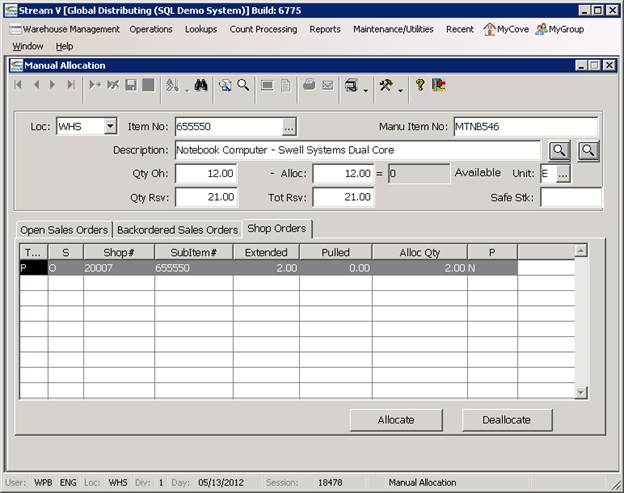 Shop Order lines represent the components that are required to fill current shop or manufacturing orders. All shop order lines that have not been completed are saved as status 0 (open) by the system. The system does not differentiate between open and backordered shop order lines. The Shop Order Tab page only displays Production (type P) shop order lines. Forecast or type F shop order lines are not displayed as they do not reserve inventory and are not allocated to by the system. The Shop Orders Tab Page should normally display the extended, pulled and allocated quantity for each shop order line, so that you can determine the amount that is needed for the line (the extended qty – the pulled quantity for the item is the amount that is required to complete the line). Any lines which have a pulled quantity equal to the extended quantity have already been completely allocated to.
More:

Allocate Button