Client Install – Disable Microsoft Security Warning When Reading StreamV.bat Via A Network Share
On some systems the following message will be displayed when executing the streamv.bat located on a network share: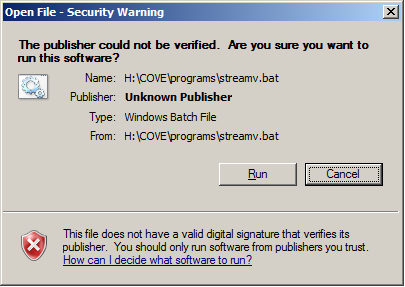 By default, Windows is configured to allow access to all intranet sites. The condition, as shown in the screenshot above, occurs when Windows is unable to properly detect the file is being called from the Local intranet.
To resolve this issue perform the following steps:
• Open Internet Explorer
• From the menu bar select Tools then Internet Options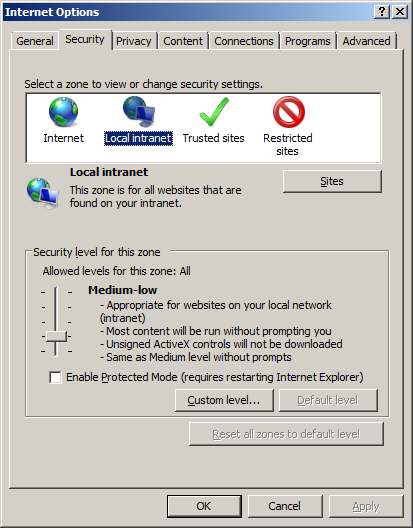 • From Internet Options, click on the Sites button.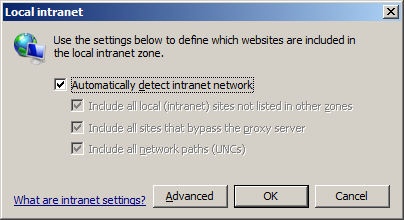 • Leave the "Automatically detect intranet network" checked and click on the Advanced button.
• Enter the name of the server in UNC format \\servername and click the Add button.
• Click the Close button and then click OK two times to return back to Internet Explorer.
More:

StreamV Databases